Great exhibition by Andrew Burns Colwill extended till 24 June
June 14th, 2017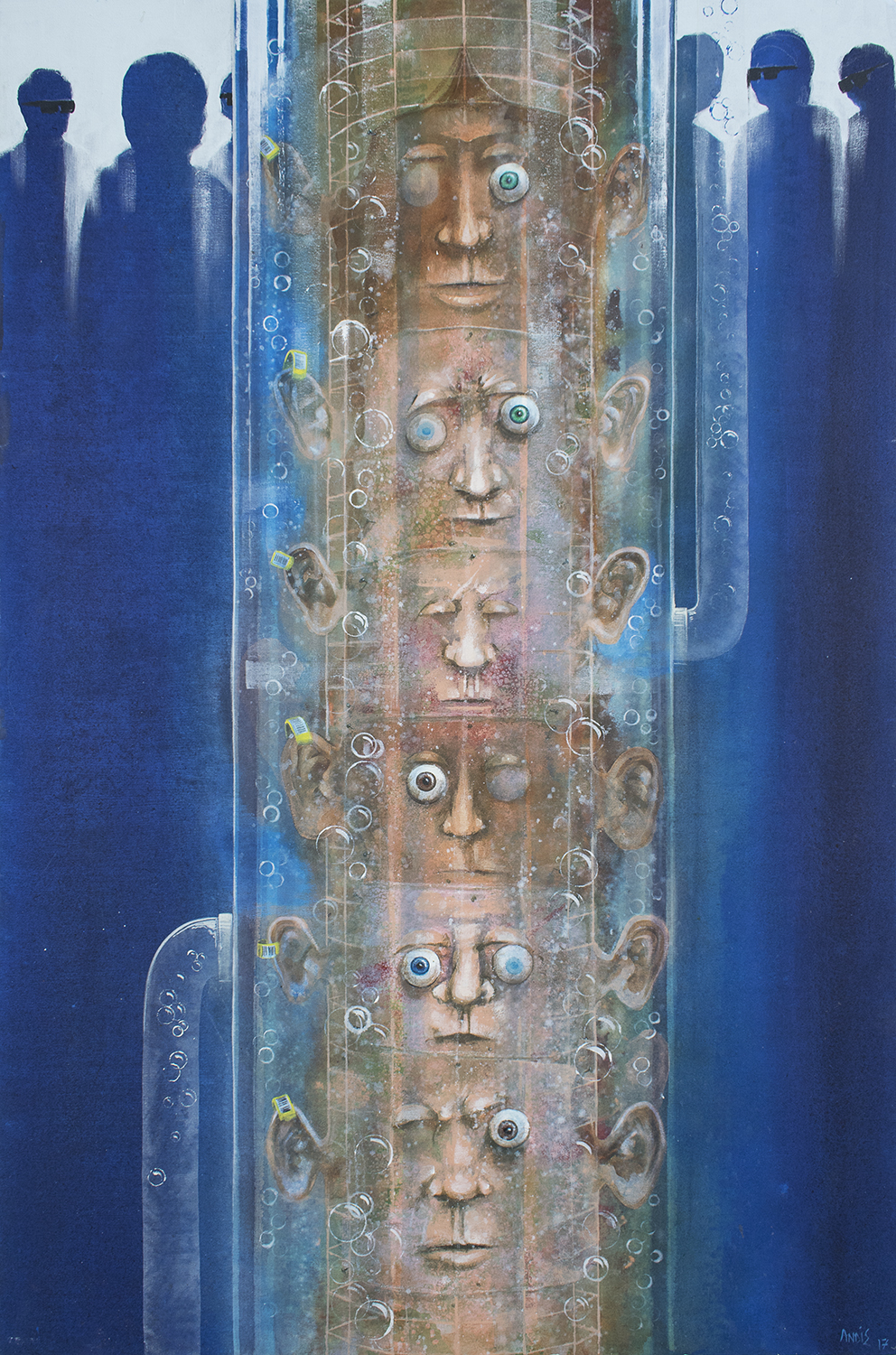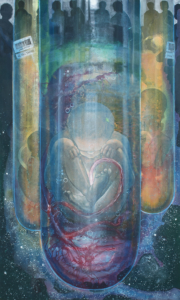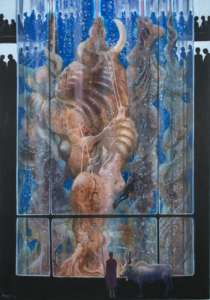 Neil has loved doing the prints for Andrew's new show. Now extended till 24 June by popular demand. When you see the exhibition you will see why. Each piece has a handwritten note that goes with it giving the viewer more insight into each of his brilliant paintings. The message is powerful and evocative about our future in how we might grow food, people body parts; our impact on the planet from the potential to be inspired by nature to our destruction of it; how we choose to communicate with each other and how we choose to live.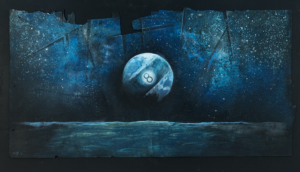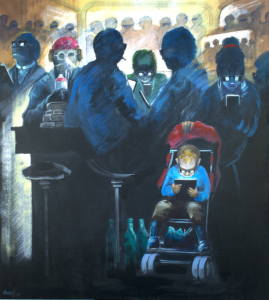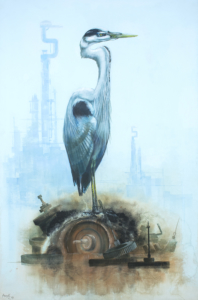 This is Andy's vision good and bad for the year 20/50. He sees both sides – yes the destruction through our impact causing climate change, but also technological advances meaning we will be able to grow beef and body parts from DNA, and there is reflection and the recognition of the need for reflection – spaces and people without a cell phone – time to be mindful.
When I last spoke to him he said he had been humbled by the response. This has been an incredibly popular exhibition where people have engaged with the paintings and his hand written words – sometimes spending up to an hour with the twenty paintings and three installation pieces.
If you haven't seen it yet pop down if you get the chance – it's worth it. On now until 24 June.
Meet the Artist
Andrew will be in the gallery to talk about his work on:
Saturday 10 June, Friday 23 June and Saturday 24 June.
Opening Times • Thursday 12:00 – 18:00 • Friday 1200 – 18:00 • Saturday 13:00 – 19:00
Address: 11 – 13 Stokes Croft, Bristol BS1 3PY.