COVID_2020 Judges
Neil Roberts, 212 Productions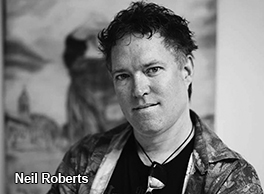 Neil Roberts – 212 Productions Ltd Neil Roberts has been in the printing industry for over 21 years now, specialising in c-type, giclee and dye-sublimation. He also has experience with screenprinting. Due to being actively involved in the artworld there has always been demand for his niche skills and printing services. He decided the natural step was to build a printing and production business hence 212 Productions was born in partnership with Sarah Thorp, owner of Room 212.
Being an accomplished fine artist and photographer himself, Neil understands a client's necessity for flawless quality in reproducing their works. He prides himself on doing justice to the amazing pieces that pass through the 212 Productions studio. Neil gets even greater joy when his clients works that have glided through his printer now adorn the walls in the houses of their contented customers.
Neil enjoys working with other creatives from the various spheres of the arts and has co-hosted astring of successful exhibitions in various galleries and venues in Bristol, London, Northampton, Glastonbury and South Africa. Neil is an "all round"creative being also proficient in photography, graphics, web design, gallery and performance curating.
212 Productions constantly aims to introduce newservices and quality products as the company grows.We are privileged to serve your professional andartistic needs
Andy Webb – Dream Abstract
Andy Webb is a photographer and visual artist based in Bristol. Andy completed a BA (Hon) in Fine Art Sculpture and time-based media at the University of Gloucester. Having predominantly worked in the medium of sound and video for many years, his main focus is now photography, web design and visual art.
His passion for photography emerged alongside his love to travel the world and visit new and exotic places. He has travelled extensively throughout Asia, Europe and Australia documenting his travels as he goes. His work ranges from the vibrant colours of street photography to the more abstract, dream-like qualities of his urban themes.
If you are interested in purchasing a print or using any imagery please get in touch. He is also available to hire for commissions, website photography and product photography, please visit the services page to find out
more.
Andy Webb has 15 years web design and WordPress development experience working with a range of corporate clients large and small. More recently his main focus has been creating websites within the music
and art industries. He also provides a web consultancy service to help guide new businesses through their early steps online. In addition, Andy can also provide WordPress user training to individuals or groups. Other services include: social media management, search engine optimisation, logo design and branding, MailChimp setup and e-commerce. So if you have a project why not get in touch to see what his team can do for you?
Vanessa Gomez Fernandez – Still Hanging Frames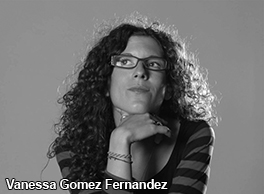 Vanessa Gomez Fernandez is a fine artist and professional framer.
She completed her BA (Hon) Fine Art degree at Chelsea College of Art and
Design in 2011. Her works embraces a blend of painting with a combination of photographic processes to explore the unconscious.
Vanessa has been part of the team since 212 productions Ltd started in 2014. She has specialised in high quality canvas production and curating our various exhibitions.
Vanessa did an intensive framing course in 2017 which has led her
to become highly proficient framer. She now runs her own business 'Still Hanging Frames' which provides a high qualty framing service for
212 productions clients.
Sarah Thorp – Room 212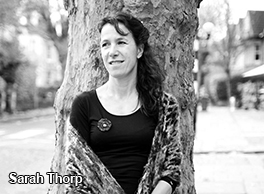 Sarah Thorp : is the owner of Room 212, a gallery of Bristol artists on the famous Gloucester Road in Bristol. Many of the artists featured in Room 212
needed prints of their work and this led Sarah to team up with professional printer and artist Neil Roberts to create 212 Productions.
She also owns Alchemy 198 a cafe, bar, gallery on Gloucester Road. This beautiful decorated venue has ever changing artwork on the walls and hosts events, live music and art exhibitions.

Sarah is a member of the North Bristol Artists and handles press and publicity for the North Bristol Art Trail
As a business owner and resident on Gloucester Rd, Sarah has been instrumental in creating Glos Rd Central, to promote the independent traders and community groups in the area and improve the street scene. She has helped put on events such as Mayfest, the North Bristol Art Trail and Gloucester Road Christmas Street Party. She was a nominated Champion for the Avon Wildlife My Wild City Project and Sarah's initiative to install planters of wildflowers outside shops on the high street was
filmed by BBC Springwatch. A couple of years ago Sarah co produced
https://www.facebook.com/GloucesterRdArtBanners/ – the installation of art banners with designs by Bristol artists along the whole length of Gloucester
Road.
Sarah is passionate about environmental issues and ensures that 212 Productions is as 'green' as possible both with printing methods, materials used and keeping low on waste.
All in all, Sarah Thorp is at the forefront of a buzzing and creative scene in Bristol. Her energy and enthusiasm has ensured that Room 212 and
Alchemy 198 offer a welcoming and eclectic showcase to the artistic talents of those around her and 212 Productions provides a much needed
competitively priced service for Bristol artists and photographers.