New 6 month exhibition by Bristol's Giles Barwick
September 5th, 2017
We are looking forward to seeing Giles Barwick's solo show at The Square opening tonight. About the exhibition Giles says:
'The exhibition is called Evoke. It is about memories, feelings and passions and says a lot about me. The themes are around seasonal changes in nature ,faces, moods and seasons'.
The subject for him is the striking colour in nature 'Your can't not go wow at a powerful sunset.' The change in the colours over the seasons for him also reflect his own mood swings. 'My disability sometimes means I feel blue – painting takes me away from the ifs and buts and maybes. Painting is me. If I don't do painting it is like missing a limb.'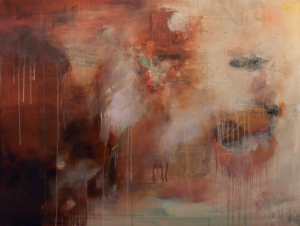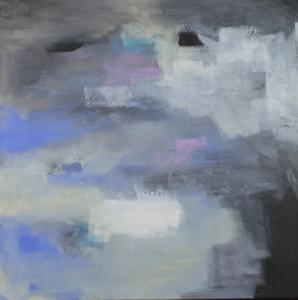 Another of Giles' key themes across the years has been his abstract expressionistic portraiture of female faces. He says 'I concentrate on key points cheekbones, and the proportions which are soft and gentle. When you take the eyes out of the equation people view things through the eyes – so many people judge a book by it's cover and if people are blind they can't judge a person by what they see. Similarly people don't know if someone is ill with something they can't see.'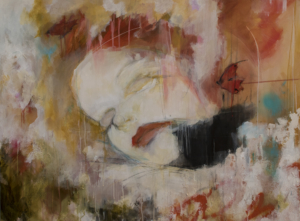 Giles is someone who lives with Crones Disease. He says 'Not curable and not talked about – needs to be seen, promoted, nobody knows about it – lots of people have it. It is not highlighted and don't get enough coverage. You rarely see it mentioned on TV and there is not enough in the news. It is an invisible illness and needs to be highlighted like Cancer Aids etc.'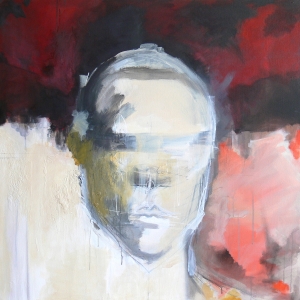 When Giles first arrived in Bristol he studied Graphic Design, and following a short course at St Ives School of Art he applied to the University of West of England (UWE) to study Fine Art. It was here he was awarded the "Innes curable Art in Architecture" prize. Since gaining his BA, Giles has continued to develop his innovative techniques and shrewd use of colours within his work.
Painting and drawing have been integral to Giles' life. Heavily influenced by the early 80s, Giles has long had an interest in comics and graphic novels and has been painting and doodling his entire life. As an artist, he currently produces 2D abstract work. His art is a means of self-expression and therapy, yet the resulting angst-ridden canvases are bright and lively in nature. The techniques are varied and now adopt an illustrative style in favour of the linear markings of his earlier works. The rough brush strokes, dribbles and smears are achieved with the use of acrylics, pens and spray cans.
You can see Giles Evoke exhibition at The Square, 15 Berkley Square, Clifton Bristol.
Opening night Tuesday 5 September and runs till March 2018.
By Auntie G, Marketing Auntie in Residence
Our work for Giles is photographing and printing (giclee printing) his fabulous work. Good luck with the show Giles.